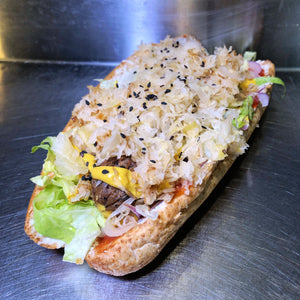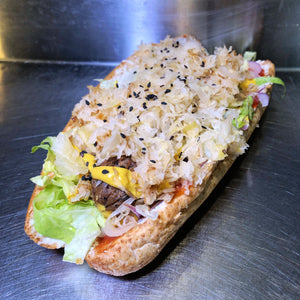 On Sale
Frankfurters

While plant-based sausage may sound too good to be true, it's not. In fact, it's even better!
Our sausages contain all of the juicy, meaty flavour you crave and the perfect texture you expect in an Italian sausage.
Baked, fried or on the BBQ, our sausages turn out perfect every time! Ready for the bun in less than 10 minutes, or chop them up for stir-fry, pastas or... anything you would use sausage for!
With Field Grown plant-based meats you are limited only by your imagination (and we have recipes to help with that!)
Storage
Frozen:  <-18°C (0°F); 6-9 months
Refrigerated: <5° C (40°F); 4 weeks unopened
Once opened, eat within 1 week or refreeze
The Details
What You Get: 4 Sausages
How Much You Get: 400 grams

A tier above grocery brand :)
As someone who used to live near a Valliant's restaurant, I always enjoyed treating myself to their sausages. Now that they deliver throughout Canada, I can enjoy them from afar as well :) Very good flavour and texture