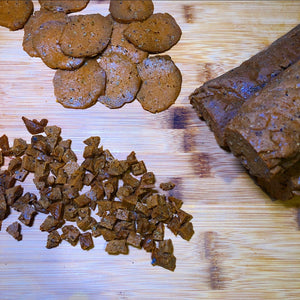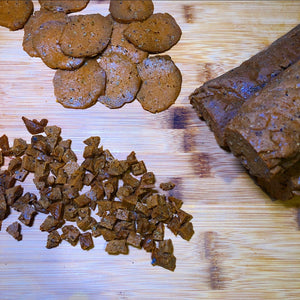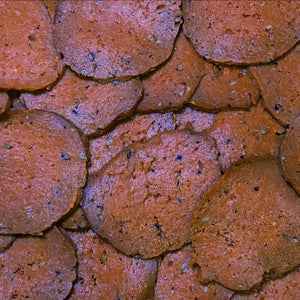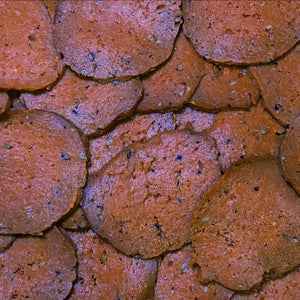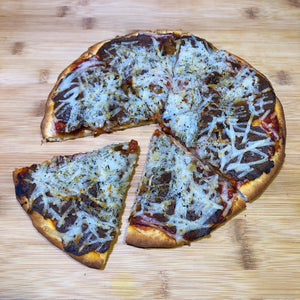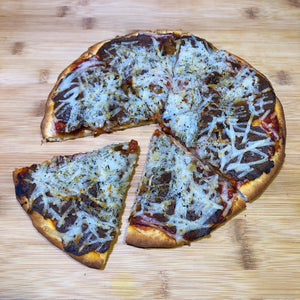 On Sale
Pepperoni

Your Pizza's best friend is here!
Possibly the best pepperoni you have ever had - and no animals harmed!
With the perfect blend of spices, our pepperoni is the perfect addition to any charcuterie board, cold cuts sandwich, sub or pizza. We chop it up and leave some on the counter for staff at the restaurant because it makes such a good snack!
With Field Grown plant-based meats you are limited only by your imagination (and we have recipes to help with that!)
Storage
Frozen:  <-18°C (0°F); 6-9 months
Refrigerated: <5° C (40°F); 4 weeks unopened
Once opened, eat within 1 week or refreeze
The Details
Order a Pepperoni Log, or pre-sliced bags ready for your pizza! 
Pepperoni review
Best vegan pepperoni i have ever tasted
So tasty
Really impressed with this line of plant-based deli meats. The pepperoni has a great taste. I just ate a serving by itself because - well... why not?
Best vegan pepperoni ever!
I became a vegetarian half a life ago, but still remember the spicy bite pepperoni gave to a great pizza. Valiant's pepperoni provided the same flavour within my current eating habits. I absolutely recommend this product and will purchase it again!
Best Vegan Pepperoni
This pepperoni is a fantastic alternative. My husband who is a meat eater absolutely loves it. It's delicious on its own as well or part of a charcuterie board. I can't make a pizza now without this pepperoni as well chorizo, also from Valiant's.