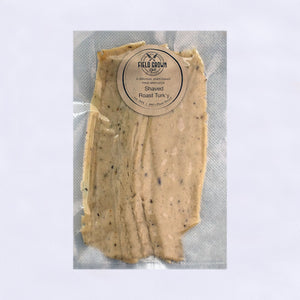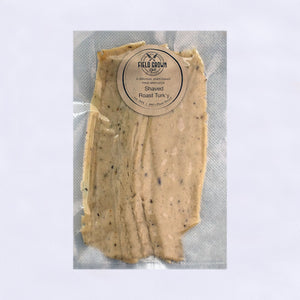 On Sale
Roast Churkey Slices

Our Roast Churkey is hand-crafted and balanced with the perfect blend of herbs and spices then cooked to perfection in small batches for the perfect texture. 
Pre-sliced for quick sandwich-making, our Roast Churkey Slices will have everyone at the table begging for seconds!
With Field Grown plant-based meats you are limited only by your imagination (and we have recipes to help with that!)
Storage
Frozen:  <-18°C (0°F); 6-9 months
Refrigerated: <5° C (40°F); 4 weeks unopened
Once opened, eat within 1 week or refreeze
The Details
Roast Churkey
Tasty and nice to have something on hand for a quick sandwich.
Roast Churky slices
Loved it, and served some to non vegan friends who enjoyed it too.
Delicious
Nicely spiced and not too salty.