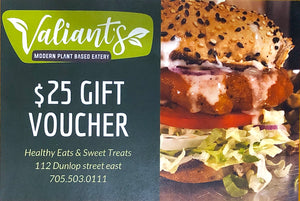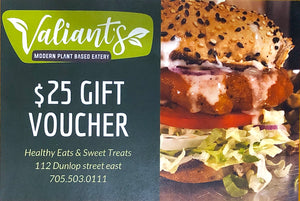 On Sale
Valiant's Online Gift Cards

A Gift Card for Valiants is a great way to celebrate the Holiday Season and makes the perfect gift for anyone on your list that loves Vegan food!
These Gift Cards are for our Online Store only - we also sell Gift Cards for our Restaurant, click here to purchase those!
Available in a range of denominations. Easily use your gift card during checkout.